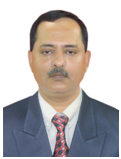 Global aluminium demand growth expected to average 5.5% or more in coming years in spite of threat from weak LME price, substitutes including the recycled metal of its own. Availability of quality raw materials at right price plays a major role for sustainable growth of the industry. Over the last decade, Odisha in particular has been in the national and international focus predominantly for activities related to primary metal production that include primarily aluminium, iron & steel. The growth of metallurgical activities in the state has thrown up many challenges especially in the areas of railway logistics, availability of major raw materials like coal tar pitch, coal for captive generating station, aluminum fluoride and other environmental issues.
The role of professional body is to consolidate these issues under one roof and benefit industry by sharing and integrating experiences gained from the operational practices irrespective of diversities. The Indian Institute of Metal, Angul chapter formed in the year 2001 is organizing series of conferences starting from Carbon technology, advancement in Aluminium electrolysis, casting, and rolling technology, environmental management of aluminum smelter and never the less this year's international conference on Raw materials for Aluminium Smelter: Opportunities and challenges ahead to address some of the burning and relevant issues related to Aluminium industries. Our relentless efforts in the areas of assimilating information, operating practices, experience from different industries, enhancing industries-institute interactions by patronizing student affiliated chapter of IGIT Sarang have been well perceived.
While welcoming the delegates and participants, I wish to thank the advertisers and the authors without whose unstinted support this souvenir could not have seen the light of the day.